Grey market: what is it and what are the solutions for brand protection? — Part I
The grey market or parallel imports is when authentic goods are diverted and distributed outside of the official distribution channels, without the brand or trademark holder's approval. This diversion usually happens because of price differences across countries. Distributors purchase in country A (at a lower price) and sell in country B, usually at an aggressive price markdown.
And according to the Cambridge dictionary definition it is "an unofficial but not illegal system of selling goods".
Grey market trade can mean billions of dollars in revenue loss due to price differences, with a significant reduction in the brand equity and value perception.
In this article Nicolas Mordacq, Business Development Manager at Dentsu Tracking, explains the problem with some examples. Check out the next blog for an overview of available supply-chain technologies that can help brands fight against the grey market and protect their brand equity.
What is the grey market?
The grey market (alt: gray market) refers to the problem of real products that have been produced by the approved manufacturer but diverted and sold in non-approved distribution channels. The typical target is high-value consumer goods like perfumes, spirits, alcohol, luxury apparel, and luxury devices – but FMCG brands are not immune. There is a variety of different terminology: product diversion, parallel imports, and parallel or transnational trade are all synonyms for the grey market, and it is truly a cross-industry phenomenon.
For the luxury sector this is exacerbated by the distribution of products in the wrong channels, making exclusive products available in mass market retail outlets. For the FMCG sector, the packaging and artwork are a key tool for the brand expression. Having the wrong packaging on shelf impacts the brand perception. Likewise, the wrong language information on pack will affect brand image and could lead to product misuse and related health and safety concerns.
For brand-owners there is a clear need for brand protection solutions to fight against this challenge and avoid the erosion of brand equity, and it is a challenge happening in big retailers and across industries.
Are grey market products fakes?
In one word, no.
Grey market products are legal products being sold in non-authorised distribution channels. Fakes and counterfeits are a different challenge, with illegal and rip-off or look-a-like products being sold as though they were the genuine article. According to the Global Brand Protection report counterfeiting and pirated goods will total more than US $1.82 trillion by 2020.
After years of trademark infringement, brands are also using looking to new technologies to fight back against criminal activities, for example:
Japanese sake

industry is being protected with new blockchain security technologies

Breitling

watches have partnered with Dentsu Tracking to launch a digital certificate associated to the product warranty card to certify authentic ownership.
The European Commission has some useful resources with a survey of available techniques for the fight against counterfeit goods and Intellectual Property Rights (IPR) infringement, available here.
What steps should brands take to prevent the grey market?
Most brands should already have legal trademark protections in place, but legal enforcement of these policies is only possible if the trademark-owner has the data to track and trace the supply chain to target the illicit actors. Having a channel policy will also help on a strategic level to set expectations for compliance within the distributor network. Brands can offer channel incentives (based on unique serial numbers; see below) to help encourage certain behaviors.
Brands need to also implement solutions that give them increased supply-chain visibility. Visibility over the full supply-chain means knowing where products are at every step of the way, from manufacturer to distributor to warehouses to the final retailer. The product needs to be activated directly at the manufacturer facility, and then at every step of the product journey. Obviously, this needs to be fast and effective, so having technology integrated into the supply-chain process is key.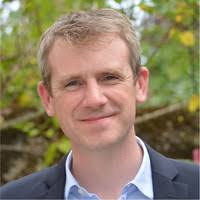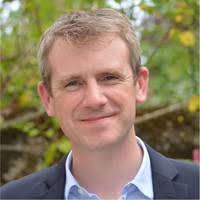 About the author
Nicolas Mordacq is a Business Development Manager for Grey Market Intelligence at Dentsu Tracking, a brand of Dentsu Aegis Network. He brings 12 years of applied experience in grey market and supply-chain control technologies, including product solutions for the beverage industry, and government solutions for regulation to help reduce the availability of counterfeit and illicit products. He has helped Dentsu Tracking with the development of proven traceability solutions, tracking over 5 billion products and more than 550 production lines in 27 countries.
Contact him here to learn more about the grey market and Dentsu Tracking solutions. info@dentsutracking.com