EU Government: Digital Tracking and Tracing Solution to Fight Illicit Trade in Tobacco
Digital tracking and tracing solutions to fight illicit trade: protecting public health and reducing the availability of illicit tobacco products through the establishment of an EU-wide supply chain control system 
An estimated 1 in 10 cigarettes and tobacco products sold worldwide are illicit, making it one of the most significant types of illicit trade. Its impact on society is huge. Excise tax evasion deprives governments of billions in revenue each year. Illicit products are typically sold at lower prices, with evidence of increased youth consumption, while the income derived from such sales is often used to fund other criminal activities. 
To target illicit trade, authorities need to understand where illicit activity happens and identify those responsible. The EU digital tracking and tracing solution equips authorities to monitor the movement of legal tobacco products (tracking), enabling them to determine at which point the product was diverted into, or appeared from, the illicit market (tracing). With this data, authorities can tell how the illicit products entered the supply chain and address the problem or target suspicious activity. Closer observation of the legal part of the market can also provide important insights into its shadow part.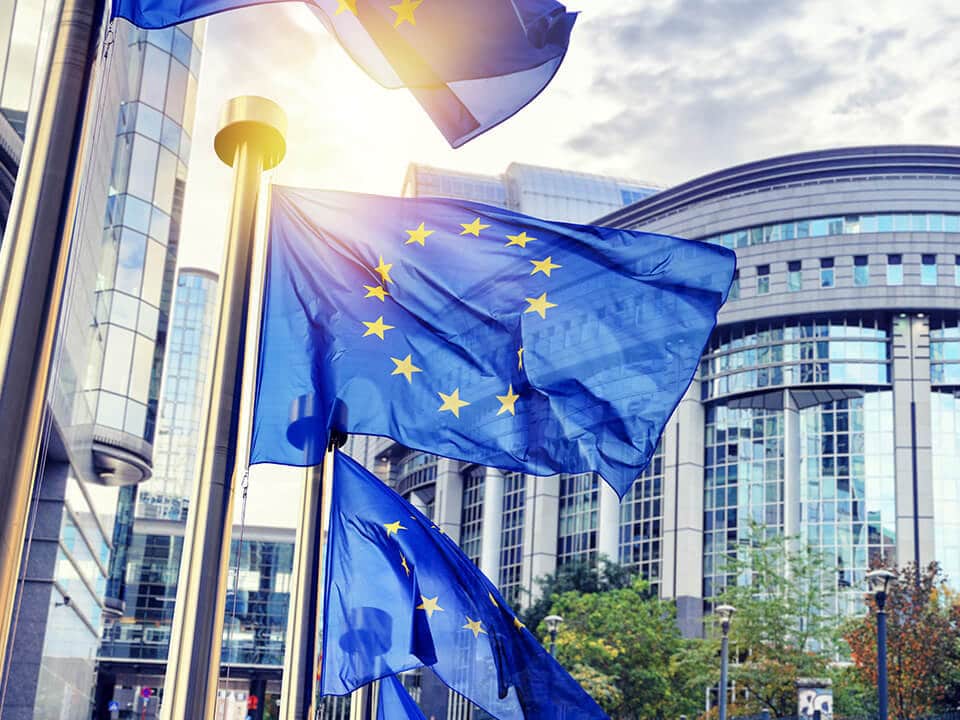 The solution : tracking and tracing the entire supply chain for tobacco products across all 27 EU markets
The EU system is a new benchmark in supply chain tracking and tracing. Based on a digital and data-driven approach, the system allows for real-time collection and verification of data from the entire supply chain. It is unique in its scale and volume as the world's largest traceability platform for tobacco products, applying a digital tracking and tracing solution to the entire EU tobacco supply chain. This entails real-time tracking of 30+ billions of individual products per year at every step, from production to distribution down to point of sale.
Dentsu Tracking, in close contact with the European Commission, designed and implemented the central platform of the EU system and provides the validation, compliance and data intelligence tools necessary for governments to gain maximum visibility and control over the supply chain.
How it works
In line with the WHO FCTC Protocol to Eliminate Illicit Trade in Tobacco Products, EU legislation requires that all tobacco packs produced in, destined for, or placed on the EU market carry a traceability marking known as a 'unique identifier' (UI).
The UI allows all product movements to be checked, validated, and recorded at each step. The UI is embedded in a data carrier (e.g. barcode) that allows authorities to read the information (including in the field with scanners or smartphones) and enables supply chain actors to report data in accordance with applicable EU rules. Every single actor in the supply chain (manufacturer, importer, distributor) must report data into the EU tracking and tracing system.
The EU system consists of multiple decentral data repositories (each repository stores supply chain data linked to a specific manufacturer) and a single central storage system called the 'Secondary Repository' (SR). The SR stores a copy of all collected tracking and tracing data (including: actor/facility/production machine identification, logistic data, fiscal data) and provides authorities with a wide range of data intelligence interfaces. Dentsu Tracking was awarded the EU contract to design, operate and manage the SR. 
The EU system is more rigorous than other tracking and tracing systems due to its scope, technical nature and regulatory characteristics. The EU system platform provided by Dentsu Tracking to the 27 EU authorities and the European Commission:
resembles a true end-to-end solution that captures data along the entire supply chain of the 27 EU Member States, from manufacturing to distribution to point of sale. Tracking 30+ billion products annually, the system connects more than 750.000 actors and about 1.5 million facilities/machines related to the tobacco trade.
collects data on the entire industry landscape (actors, facilities, machines), on logistic activities (product movements) and on fiscal flows (orders, invoices, payments). The system than combines all that data and links it to specific products, providing supply chain data at scale that is unique in tracking and tracing.
applies automatic validation and compliance checks (based on regulatory requirements) ensuring that non-compliant products and reporting activities are flagged to governments in near real time, also triggering automatic alerts. Economic operators receive automatic reporting errors and are obliged to address the source of the error before the affected tobacco products can be moved further.
follows a digital and data-driven approach, meaning collected data is not just being passively stored but the system applies advanced data intelligence and analytics to translate the data into meaningful information, thereby supporting enforcement bodies in their anti-illicit trade activities.
Results
Economic and social benefits estimated at about EUR 4 billion a year
A potential 20% reduction in illicit trade in tobacco
Learn more about our Government Solutions for digital tracking and tracing here.
Testimonial
"The establishment of the European system of tobacco traceability … marks an important milestone in the EU's fight against illicit trade in tobacco products. This has been an extremely ambitious project, against a very tight timeline … I would like to thank all actors involved who helped to make this happen"

Vytenis Andriukaitis, European Commissioner for Health and Food Safety
Sources